My Review of the Suntactics Power Outage Kit
My Suntactics Power Outage Kit Overview
Power outages can be frightening and frustrating.
Though there are sources of light and warmth that can run without electricity (if you've got the right supplies)
a loss of power still robs you of the vast majority of the comforts you've undoubtedly grown accustomed to.
With an inexpensive solar charger, however, you can retain a few of comforts even when your wall outlet is stone dead.
In this overview, I'll take a look at the Suntactics Power Outage Kit
—a charger made especially for situations such as these
—and explain why I think that this kit is one of the best new items on the market today.
Here's a quick overview video from Suntatics highlighting the chargers best features.
Here's What to Look For When Purchasing a Solar Charger Kit
Purchasing the wrong solar kit can lead to unnecessary frustration and may let you down when you need it the most, making it highly important that you pay careful attention to three important factors when deciding which charger is best for you. These are:
Functionality
Ease of Use
Durability
To better understand why the Suntactics Power Outage Kit earns my recommendation as the best disaster-prep solar kit available, this review will focus on how the unit performs in each of these three crucial areas.
Consistent Performance and Unparalleled Functionality
By charging the 6000mAh battery ahead of time, the Suntactics Power Outage Kit is able to charge your device with the same speed as a standard wall outlet
—an impressive feat for a unit that weighs just half a pound and certainly one of the primary bragging points for this kit.
Recharging the battery itself is as simple as placing the kit in the sunlight and letting it do its work, ensuring that you retain the ability to charge your devices even if you have been without power for days or weeks at a time.
Another nice addition to this kit is the ultra-bright LED light that connects to its battery.
Whether you are using it in your home during power-outage situations, or hanging it from the top of a tent on your next camping trip, this extra feature is certainly easy to appreciate.
If you want a kit that's guaranteed to do its job with speed and efficiency, the Suntactics charger is certainly an excellent unit to consider.
Pure, Simple Energy
While a portable solar kit may not be able to provide as much energy as a generator during a power outage, they are certainly advantageous when it comes to charging a few select devices, especially when you're dealing with a kit as compact as the Suntactics Power Outage Kit.
At eight ounces, this charger is light enough to stow under your arm and take it anywhere you need it to go, providing quiet, free energy all the way.
Using the charger is simple as plugging into the battery and letting it charge, making it simple and easy to use even in the stressful circumstances of a power outage.
A Durable Design
If your electrical system has already failed, the last thing you want is for your backup to fail as well.
Thankfully, Suntactics put a lot of effort into making sure this doesn't happen.
Their power outage kit is made with industry grade materials and is even rated as entirely waterproof at depths up to forty feet.
With the Suntactics Power Outage Kit, you can rest assured that your backup will work when you need it to.
How Much Should You Expect to Pay?
The list price of the Suntactics Power Outage Kit is $199.95, however, Amazon currently offers this kit for much less, which was the lowest price I was able to find on this kit plus free shipping.
Price Disclaimer:  The current price is subject to change daily by Amazon.com.  The current price shown is representative only.
Please click Amazon button for today's current discounted price.
 [easyazon_block add_to_cart="default" align="center" asin="B00I3SSQSE" cloaking="default" layout="top" localization="default" locale="US" nofollow="default" new_window="default" tag="carbattery0e-20″]Suntactics Power Outage Kit[/easyazon_block]
What's Included
sCharger-5 USB Solar Charger

Ultra-Bright 10-LED Light w/ Flexible Metal Wire

6000mA USB Battery

Convenient Carrying Case
Does it Include a Warranty?
Yes, the Suntactics Power Outage Kit comes with a five year warranty on the charger and a six month warranty on the battery and LED light.
What Others Are Saying
The Suntactics Power Outage Kit is very well reviewed by customers who have used the kit, averaging a solid 5 out of 5 stars on Amazon.
Here are what a few satisfied users had to say about this kit:
"An incredibly useful and perhaps even a necessary device to own"

"This is the best solar charger on the market and the kit is a great value over just buying the panel alone"

"Suntactics is deeply concerned with their customer's happiness. They are willing to go above and beyond to make things right"

"I really like that you can charge the phones directly from the solar panel and not a battery bank"

"It is small, light (8oz), and very portable"
Any complaints?
Where Can You Buy the Suntactics Power Outage Kit?
The best place to purchase the Suntactics kit is from Amazon.
They offer the lowest price I could find on this charger, free shipping and have excellent customer service.  
Click here to check out the lowest price now.
Where Can You Read More Reviews of the Suntactics Power Outage Kit?
If you would like to learn more about the Suntactics Power Outage Kit and find reviews from customers who have used this charger, you can go to Amazon.
Thanks for reading this overview!  Please like and share this post.:-)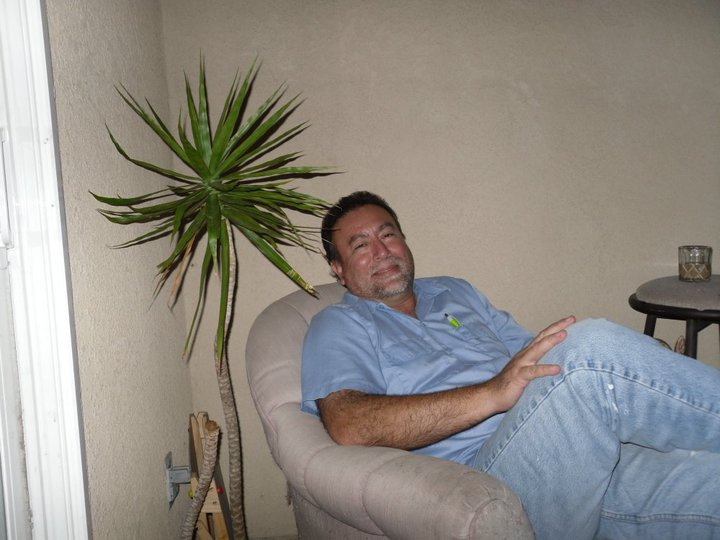 Bestselling Chargers Over at Amazon

[ReviewAZON display="grid" count="10″ country="us" category="WirelessAccessories" keywords="solar chargers" sort="salesrank" trackingid="overcadverwit-20″ displaytype="grid"]


Tags: Power Outage Kit, suntactics, Suntactics Power, Suntactics Power Outage Kit


Categorised in: Solar Panel Chargers