Here's My Clore Automotive JNC660 Review
Before I get into this Clore Automotive JNC660 review, I want to tell you a few things I was considering when I was looking into a good jumper pack for myself and family.
Being a professional, I always think like a professional and believe professional quality is always the best buy, pound for pound
And that's exactly for whom the Clore Jump-N-Carries were originally designed for.  They were designed for fleet maintenance, dealerships, etc..
Who can use the JNC660?
If you're like me,  professional quality is what I go for even for my own personal use.  Anyone who can use jumper cables can use the JNC660
So, today in this review I'm going to take a look at all the bells and whistles, to give you and overall feel of the JNC660.
But again, before I get into this review…have you ever been in need of a jump start? I'm sure you have at one time or another.
Did you have to call AAA or flag somebody down in the parking lot to see if they could give you a jump? Even if you have jumper cables you still need to find a good Samaritan
Or has this ever happened to you? Your car is surrounded by other vehicles or obstacles so your rescue vehicle can't get close enough because your jumper cables aren't twenty feet long?
It's happened to me plenty of times, especially when I go to help somebody out.
That's what the Clore Automotive JNC660 was made for. It's a convenient way to get power so you don't have to wait for anybody to help you.
So in this review, I'm going to take a look at all the bells and whistles on this unit by Clore Automotive, tell you some things I didn't like, and tell you where you can get it at the lowest price, so when you're ready to get one, you'll know what your getting.  I hope you will enjoy this review.
Click this link for a side by side comparison review of all JNC products by Clore Automotive.
Check Out How Easy It Is To Use The Clore JNC660
The Clore Automotive Power Booster In Action Video
1700 Peak Amps For Boosting
Before we can discuss ratings I need to briefly explain what amps are for those who do not already know.
Quite simply, amps are how we measure electrical energy.  It differs from voltage which is only measuring the pressure that the electrical energy is under.
Amps on the other hand, measure the actual flow of electrical energy through a conductor, like a wire or cable.
So, how many amps do you need? 1700 amps is usually more then enough for boosting most vehicles.
Even right at the beginning of starting where the most current draw happens.
There is a spike of high amps right at the initiation of starting the car. The Clore Automotive JNC660 can handle up to 1700 amps.
425 Cranking Amps For Power Boosting
After the starter starts spinning the Clore Automotive Booster Pack is rated to give 425 cranking amps. For most vehicles this is enough to spin the starter fast enough to start the engine.
Let me give you a rough guide on engine size, starter motor amp draw, and what size booster would be a good choice.
4 cylinder gas and Diesel engine 160 to 350 amps.
6 cylinder gas and Diesel engine 210 to 450 amps
8 cylinder gas engine 250 amps
8 cylinder Diesel engine 650 amps
I personally think if you have an 8 cylinder engine gas or diesel you are better off with this model below.
[easyazon_link asin="B000KPSA0W" locale="US" new_window="default" nofollow="default" tag="carbattery0e-20″ add_to_cart="no" cloaking="default" localization="default" popups="no"]The Clore Automotive JNC950.[/easyazon_link]
It is basically the same as the Clore Automotive JNC660 but with 2000 peak amps and 950 cranking amps.
But for most folks the Clore Automotive JNC660 is a popular choice.
46″ #2 AGW Welding Cable Leads
These cables will stay flexible even in cold temperatures. 46″ is plenty long to reach from the floor to the engine compartment, or from one side of the engine compartment to the other.
#2 AGW cables means good transference of electrical energy. If the cables are too small they can not conduct enough electricity no matter how much power your cables have.
Solid Industrial Grade Clamps
When you need to boost your car you need a good strong clamp that is able to bite down hard through any corrosion, and get right down to the metal.
Even after the clamps are installed you want to rock them back and forth a little to make sure you have a good and solid bite (contact).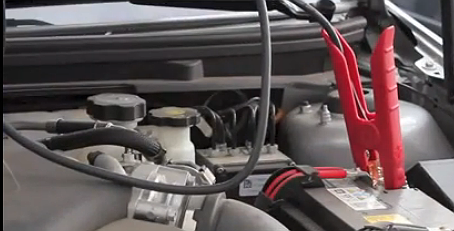 Built In Internal Re-Charger
The on board charger is great because there are no AC adapters to loose. All you need is a regular extension cord and plug it right into to male plug on the face of the unit.
Automatic Re-Charger/Overcharge Protection
After plugging in the Clore Automotive JNC660 for charging, you can literally walk away because the charger is fully automatic. That means it won't overcharge itself and shuts off when full.
Battery Status Gauge
With the battery status gauge you can depress and hold the red button on the front and quickly see the status of the on board power cells. There are three different shaded areas that indicated level of charge.
Green, indicating fully charged
Yellow, indicating low charge
Red, indicating recharge immediately
It is not recommended by Clore Automotive that you leave the jumper discharged. They recommend to always put a full charge back after each use.  Also to recharge every three months.
This will help the Clore booster pack"s power cells to last it's full life span.
Another function of the status gauge is that it can be used to check the engine's charging system. While hooked up to the vehicle and the engine running the gauge indicates how the vehicle's charging system is doing.
12 Volt Socket For Accessories
This is a handy 12 volt socket much like the cigarette lighter in the car. You can plug in any 12 volt appliance like lights, radio, etc. it will also work to power up an AC inverter of up to 400 watts.
[easyazon_link asin="B000JFJLP6″ locale="US" new_window="default" nofollow="default" tag="carbattery0e-20″ add_to_cart="default" cloaking="default" localization="default" popups="no"]To see full feature list and more details click here[/easyazon_link]
Tips For Using The Clore Automotive JNC660
Rocking the clamps back and forth a little when connected will allow the clamps to "bite" a little more for a better connection.
Cleaning battery posts and connections first will ensure a good contact to the starter motor.
All batteries are affected by temperature extremes, including the Clore Automotive JNC660.  Temps. above 70*F. start to diminish the unit's amperage output.
The smaller lightweight power cells used in Clore Automotive units make them more sensitive to temperature.  The ideal storage temperature is room temperature, or 68*F
FAQ 
Q. What to do if the Jump-N-Carry will not hold a charge?
A. If you have a battery Load tester, load test the battery. First, charge the battery for 24 hours before applying the load test.
Connect your load tester to the Clore Automotive JNC660's clamps to check battery amperage. Depending on the model of load tester, your load testing
procedure may vary, but a generic load test would bring the voltage down to 9.0 volts and result in an amp reading of 70 amps for 6 seconds.
Repeat this load test every 10 minutes for a total of three tests. If the amperage has dropped below 50 amps on the last test, suspect a bad or weak battery.
Q. What was the Clore ideally designed for?
A. The Clore was designed for when vehicle's an extra boost, due to a light or radio that was left on, or when a vehicle has not been started for
a long time.
The Clore will start most vehicles without the need of any other vehicle, but its main use is to provide an extra boost.
Q. Will the Clore start every vehicle?
A. No it will not. If the battery is completely dead or if a car has other mechanical problems that prevents the Clore Automotive JNC660 may not be strong enough to start the vehicle.
Q. How often does the Clore Automotive JNC660 need to be recharged?
A. It is recommended to recharge after every use. This will maximize the units battery longevity. The unit should never be left in a discharged condition.
Additionally, Clore Automotive sates that their units do not have any "memory" issues and should not be treated like a rechargeable cordless tool.
Q. How many jump starts can the Clore Automotive JNC660 deliver on a single charge?
A. Many factors play into this answer, including: How long of a time for each jump start, how low the original battery was, how long between jump starts, the temperature of the battery being jumped (cold temps. makes for difficult starting), the size of the engine (4-cycl, 6-cycl, 8-cycl, etc.), mechanical condition of the engine and the starter motor, and more.
These items must all be considered on an individual basis to accurately answer this question.
It is possible to get 10-30 starts (although your results will differ) from a single charge, but you should still recharge the unit after every use.
Q.  After jumping, is it possible to leave the unit hooked up to the battery and recharge the Clore Automotive JNC660 while the engine is running?
A.  No. Do not Attempt to recharge the  Clore JNC660 in this way. This method of recharging is not recommended by Clore Automotive. Vehicle alternators output anywhere from 25-125 amps. This charging rate far exceeds the recommended recharging rate for the JNC660, allowing the JNC660 to overcharge. This may void the warranty.
Q.  What kind of accessories can be used in the 12 volt outlet?
A. Any accessory up to 12 amps can be plugged into the Clore JNC660. The unit is equipped with an automatic reset circuit breaker, should any device exceed
12 amps. Also note that this will limit any recharge current through the 12-volt outlet to 12 amps. You can power most any 12-volt tool or accessory (examples: impact wrenches, fans, radios, cellular phones, navigation equipment, camcorders,  emergency power, trolling motors, coolers, small refrigerators, etc.)
Recommended Recharge Times
After a single jump start recharge for one hour
After multiple jumps, recharge 12 to 36 hours
After using for portable power recharge over night
With the JNC660 with automatic charger you cannot overcharge the unit, so its just a matter of leaving it on the charger long enough.
There are LED indicators to indicate state of recharge.
Clore Automotive's 1 Year Warranty
The unit comes with a standard one year limited warranty.
Clore provides a coupon where you can get a good, one time only parts replacement for as long as you own the jumper. That's good because sooner or later the on board sealed lead acid battery will need to be changed.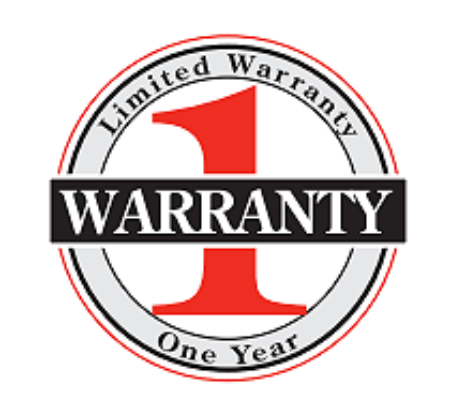 Clore Automotive JNC660 Review Summaries:
The best way to measure the effectiveness of any product is to read the review from a consumer who has purchased and used the product.  This particular JNC has received several reviews from its customers, most of which were overwhelmingly positive.
In their review, many customers claim that this unit is incredibly powerful, especially for its size. Many of its competitors offer far fewer peak amps, making this a very reliable booster for anyone who is looking to get out of a jam.
One thing that many people point out is that this truly is just a jump starter. It does not serve other purposes and does not include enhancements such as radio, flashlight, or air compressor. It really is just a battery jumper but that is all the product claims to be and it seems to perform its duties as such very well.
Nothing's perfect.  Here are a few points to keep in mind.
One review did state that this product is most easily used by someone who is at least vaguely familiar with appropriate battery jumping procedures, especially because this product does not have any features to alert the user if the jumper cables are inadvertently hooked up incorrectly.
There are also no safety switches. So while this unit may work perfectly for someone who knows what they are doing, it might not be the best choice for anyone who is unfamiliar with charging a battery or using a jump starter.
Other positives with this product are its portability as well as its lasting charge. Some reviewers stated that they did not need to charge their jumper for a few months at a time.
With the reviews given on the Clore JNC660 'Jump-N-Carry' 1,700 Peak Amp 12-Volt Jump Starter, it is easy to recommend this product for anyone looking for a portable jump starter.

For the professional, this product is strongly recommended. For those who have no experience with battery jumping, this product is still recommended but not quite as strongly.
This product is also not entirely recommended for anyone looking for additional accessories with their battery jumper. However, anyone looking for a simple battery jumper will be pleased with the purchase of this product.
Conclusion And Where To Buy
According to my research for this review, we've found this product available online at the lowest price on Amazon. You can also get free shipping.  Check it out now – Click on the buttons below. 
Best Selling Jump Starters Over at Amazon.com
I hope you found this Clore Automotive JNC660 Review in this review helpful.  If you did don't forget to like and share!
Thanks For Visiting!
Edward Verheyden is the founder of CarBatteryHelp.com.  He has a 30+ year mechanical background.  He lives in San Diego CA with is wife and two daughters.

Eddie

You may be interested in these informative articles.


Tags: car jump starter, Clore Automotive JNC660 Review, clore jnc660 jump starter cost, clore jnc660 reviews, featured, jnc660, jnc660 review


Categorised in: Articles, Clore JNC660, Jump Starter Reviews